Affordable Website Design Agency
Your website represents your business' online identity and you can't afford to look bad. But can you afford to look good? A professional website design typically costs between $3,000-$6,000. For most, this is a hefty investment that small business owners cannot always justify.
The Affordable Website Center is a division of The Discovery Communications Group, an award-winning website design and marketing agency in Salem, NH and Boston, MA. We have designed websites for clients big and small and have delivered outstanding results time and time again. Our experience has led us to develop a process in which we can design and build highly polished, professional and affordable website designs at a fraction of the cost.
This system was developed with small businesses, non-profits, charitable organizations and start up companies in mind but anyone can take advantage of our affordable websites.  For $100 per month, we will provide you with a fully customized, professional website design made specifically for your company.
$100 PER MONTH FOR A FULLY CUSTOMIZED WEBSITE
No Minimum Contracts, Free Hosting, On-Site SEO, Free Newsletter Service, E-Commerce and More!
Client Testimonials
Words from satisfied clients


Our company,
ironwoodnh.com
just had our website created by The Affordable Website Center. They gave us much more than we thought we were going to get. We received a high quality website for our small business at a great cost. In the first 2 weeks we got 2 leads from the website...
- Ironwood Consruction Services

Frequently Asked Questions
A resource center for all of your questions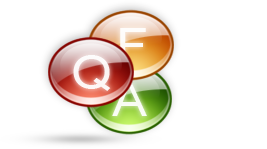 How can we deliver a high quality fully customized website for $500 setup and $100 per month? How does it work? What do you get? Find out here.